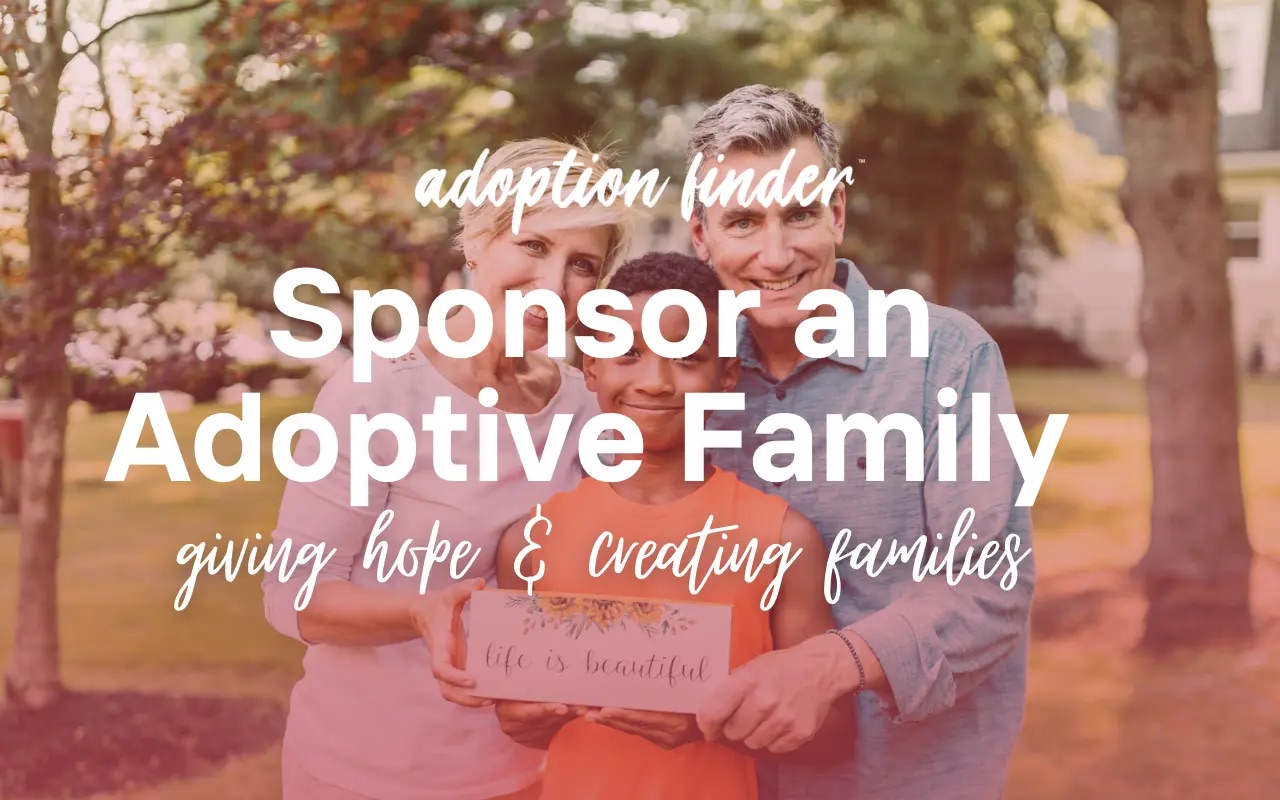 Sponsoring can come in many shapes and forms. We have many families who need sponsored through the adoption process to ease the costs and financial obstacles that can occur during adoption. 
Full Scholarship


Sponsor a family during the process of adoption as they enter a whole new phase of life. 

Your investment will cover the costs associated with providing training classes, any legal fees, baby showers, and other important parts of the adoption process. 



Partial Scholarship


Sponsor a family for a portion of the monthly cost of the 9 month program. Make a one-time or recurring monthly investment and share this opportunity with friends, co-workers, and family. Join together to save and change the lives in need!

Monthly Scholarship




Sponsor a family for one-month of the 9 month program. Make an investment in this lifesaving and transformative program. Your generous one-time or recurring monthly donation will be combined with other donors to create a full scholarship for a family waiting.
What you can do to make an impact?
Donate
Volunteer
Mentor
​Prayer
ABOUT SPONSORING A FAMILY
Our organization is 100% donor and grant funded. With your support, we can make adoption an affordable option for all families. Not only will it be affordable, but it will provide families with the wholeness they are seeking through having children. 
Your sponsorship provides help with:
– Application fees
– Legal fees
​- Training classes
– Baby shower's 
– Baby supplies
– Medical bills (if any) and any other necessary materials to prep for the arrival of the child.