Pregnancy Care & Support Program
Help us bless an expecting mom with a pregnancy box and additional support! You can donate items, funds, or contribute to registries in our program.
We give pregnancy care packages and support all year long. Keep us in mind especially during the holidays! We ship the majority of our boxes during the holidays.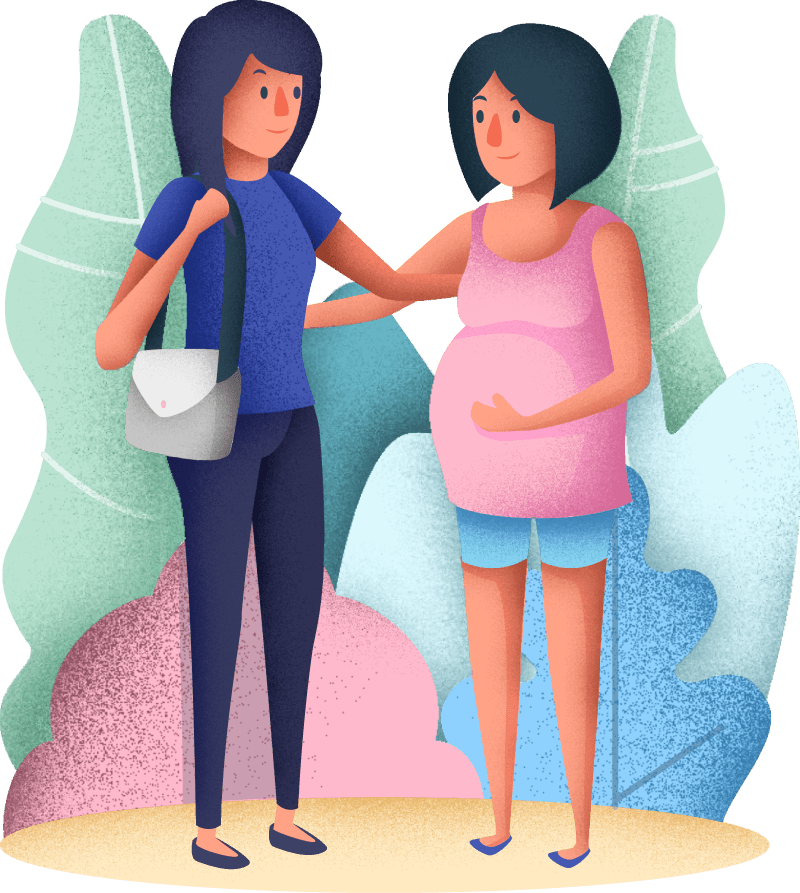 Fill out the application to receive a care package. Please double check you address is correct. We will contact you once we receive your application and you will be assigned a dedicated pregnancy care coordinator. 
SUPPORT A PREGNANCY BOX OR MAMA
You can support a pregnancy box by donating, giving supplies, covering shipping, creating a box, volunteering, and becoming a big sis.
Donate
Contribute to shipping and supply costs.

Give Supplies
Contribute by giving baby and maternity supplies. 
Volunteer
Contribue by volunteering at one of our locations.
Become a Big Sis
Contribute by mentoring one of the moms in our program. 
We help you get connected with resources in your area
Call or email us to set up an appointment with one of our pregnancy counselors
If you are in need of additional resources, no problem! We have you covered. Schedule an appointment by phone or email to speak with one of our pregnancy counselors about getting connected with resources in your area. We can help get you a list of local resources to assist you with housing, insurance, food, and more!
• Get a box from USPS medium to large flat rate box
• You can go to the Dollar Store, Amazon, Walmart, Target, etc. Wherever you feel led to buy items from.
• Items Ideas:
– Baby Clothes & Socks
– 
Bottles, Breastfeeding Supplies: milk storage bags, bottle warmer, sanitation bags, breast pump 
– Bibs
– Baby Spoons
– Toys & Baby Books 
– Diapers
– Wipes
– Pacifiers
– Thermometer, Nail Clippers, or First Aid Kit
– Blankets, Crib Sheets, Burp Cloths, Swaddles, Sleep Sack
– Hooded Towels
– Mittens
– Maternity Clothes
– Sound Machine
– Baby Monitor 
– Note to expecting mom (not required but is a nice addition) 
– Gifts for mom (bath & body stuff, candles, clothes, etc
Please include your mailing address or the address the box needs to be shipped to in the comment section to receive your box in the mail. 
If you donating a pre-made box or supplies, please contact us at 307.213.9327 or email us at info@adoptionfinder.org to set up a drop off time. * You can also include shipping cost if you'd like, but it isn't required. 2022 Shipping prices: Flat rate medium is $17.05. Flat rate large is $22.45. 
MAM donated 200 pacifiers and tooth brush kits to our pregnancy box and supply drive in 2020. We are so thankful for their amazing generosity! Thank you MAM!

Nanobebe donated 200 newborn essential kits to our pregnancy box and supply drive 2020. We are so grateful for these kits! They will truly bless the women and children in our program! Thank you Nanobebe!
I really appreciate what you are doing for me and my little one. The support you've given has literally saved my life. You have no idea. 
Thank you! I have received the package and it has so many useful items in there that I need and will you. I am so thankful.